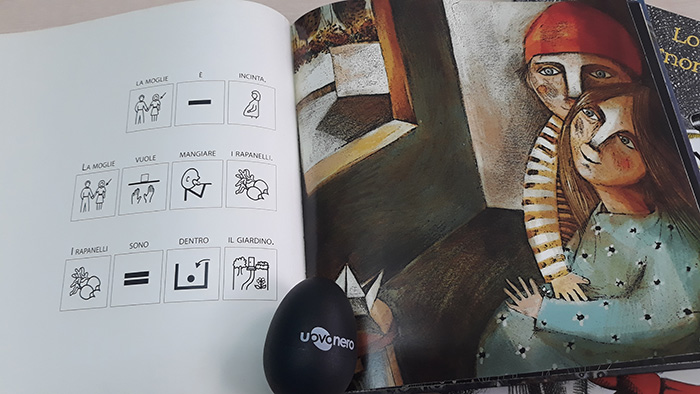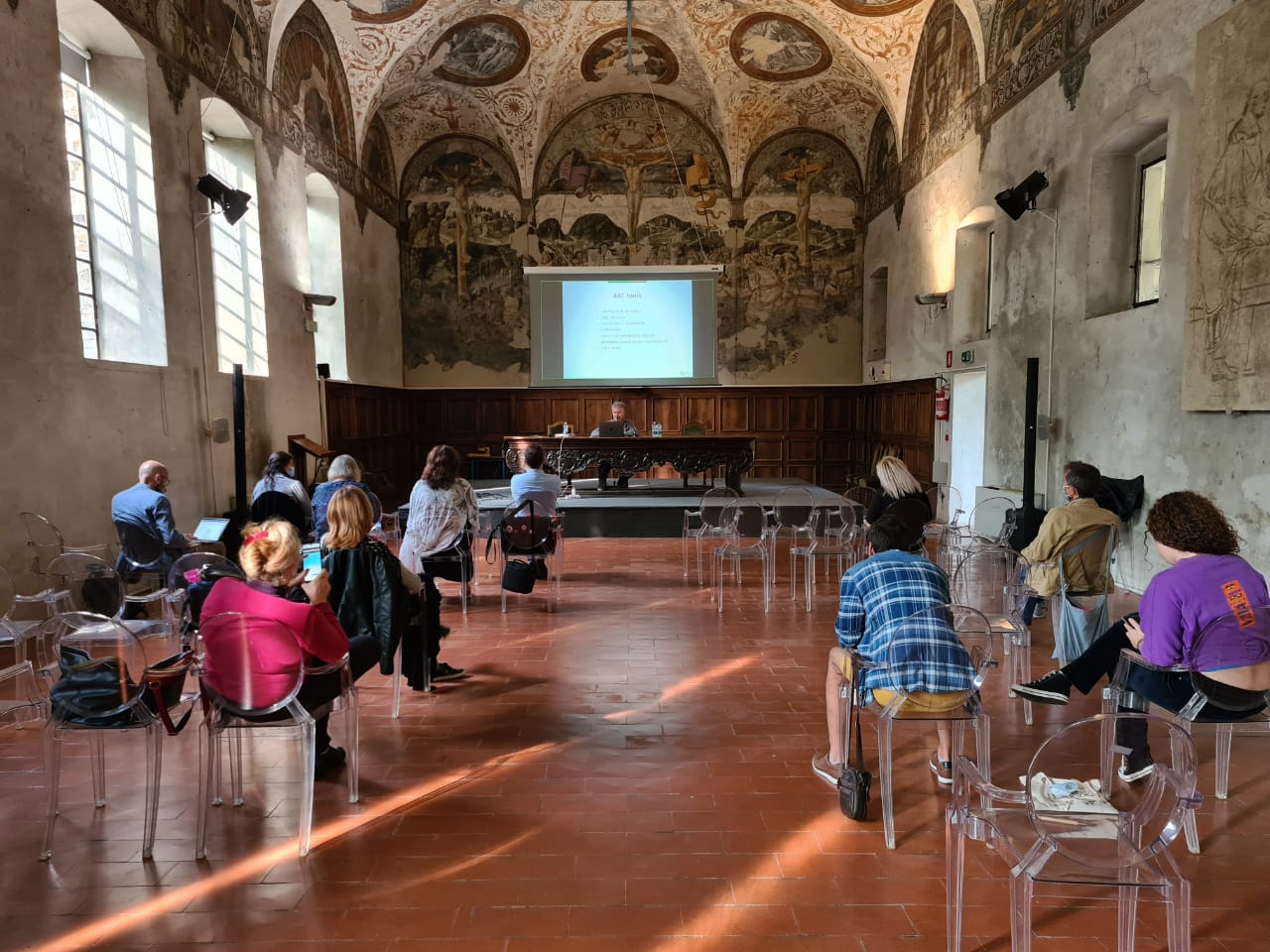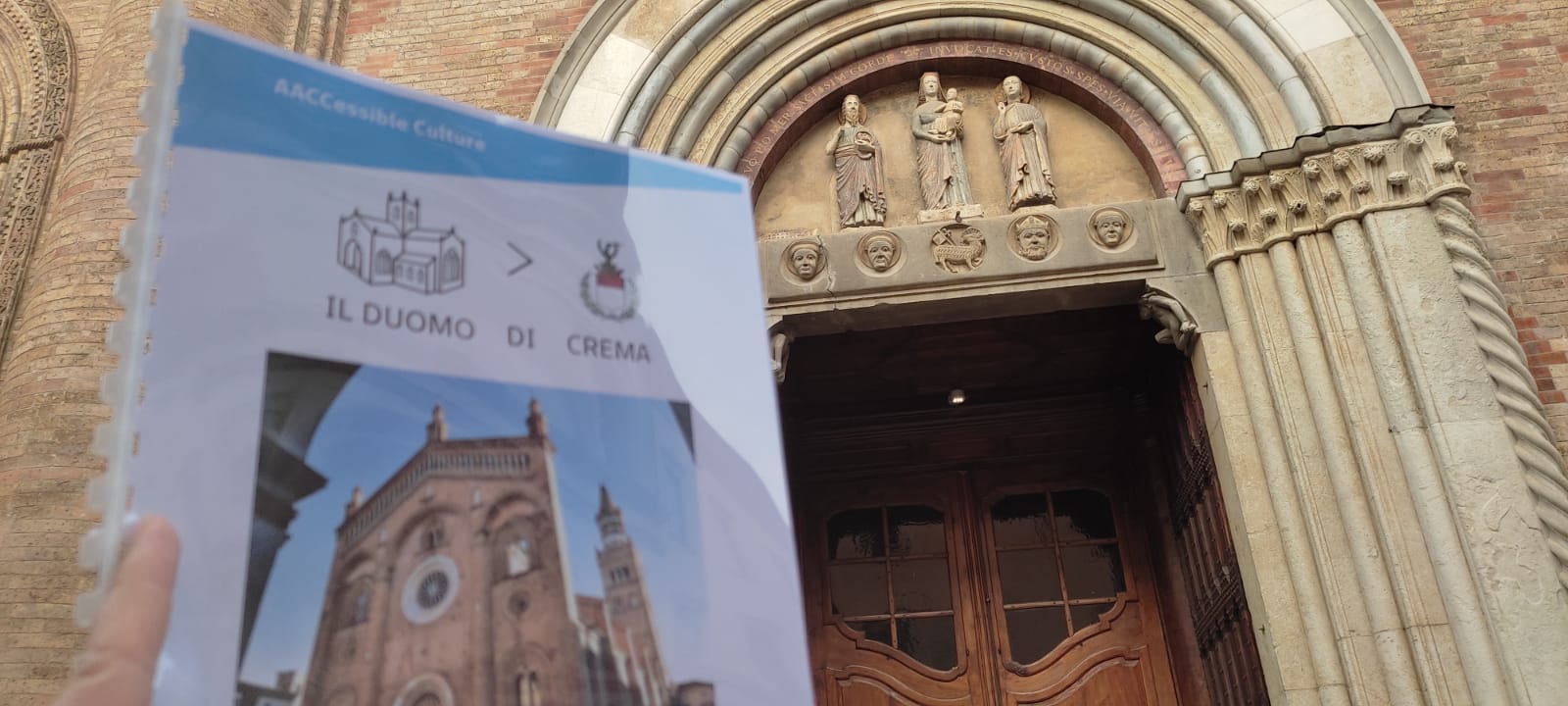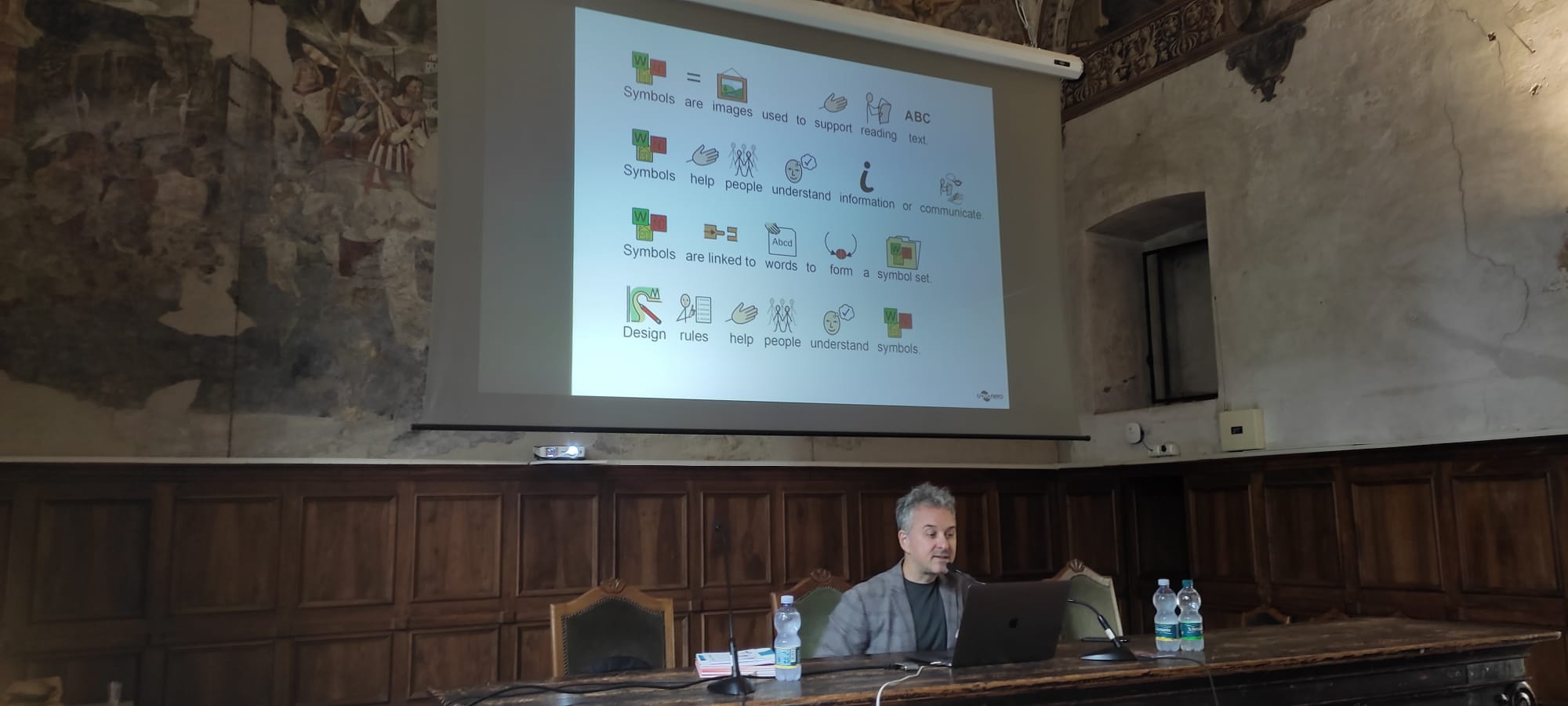 Projeto de inclusão conta com a participação da Escola da APEL e tem a próxima reunião de trabalho prevista para Katerini, na Grécia.
[EN]
A.A.Ccessible Culture (AACC)
PROJECT N. 2020-1-IT02-KA227-SCH-095549
Can you imagine that someone is talking to you and all you hear and all you see you cannot understand?
Many people don't understand or have difficulties in decoding verbal communication and here is the importance of the alternative and augmentative communication (AAC) (www.acessibilidade.gov.pt/).
In this project we pretend do develop the alternative and augmentative communication tools so museums and schools are more inclusive.
From the 28th to the 30th of September 2021 we had the first partners meeting, at Crema, Italy, situated in the Lombardia region. This was our work place: http://www.museocrema.it/
The agenda:
- AAC - Visually supported Communication;
- Accessibility in cultural life: guideline in Europe and worldwide;
- AAC in publishing world - Accessible and inclusive books;
- Associated Partners experience;
- Workshop and analysis of the results.
For us AACC is a learning experience, this thematic is a key to promote inclusion! Of course, all ERASMUS+ projects are an opportunity to bring Europe together and we also met amazing people as our hosts Valentina, Francesco, Michela, Fabio, Sante e Lorenza! As for Italian gastronomy, it's delicious, perfect for cheese lovers!
The next time we meet in Katerini, Greece!
Bye for now,
APEL ERASMUS+ Team
See more about the project at:
APEL - Projeto AACC - ERASMUS+